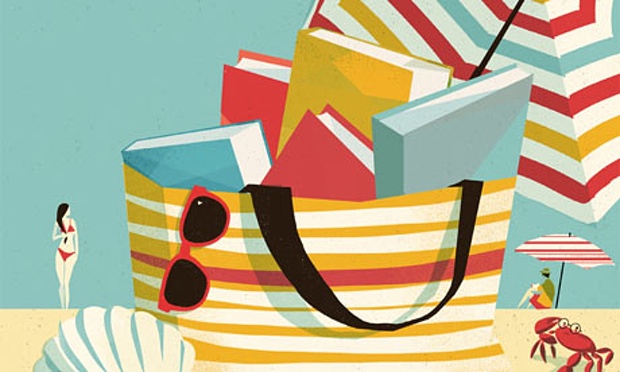 Holiday reading: The best books to pack this summer
Influence, the classic book on persuasion, explains the psychology of why people say "yes"—and how to apply these understandings. Dr. Robert Cialdini is the seminal expert in the rapidly expanding field of influence and persuasion. His thirty-five years of rigorous, evidence-based research along with a three-year program of study on what moves people to change behavior has resulted in this highly acclaimed book.
You'll learn the six universal principles, how to use them to become a skilled persuader—and how to defend yourself against them. Perfect for people in all walks of life, the principles of Influence will move you toward profound personal change and act as a driving force for your success.
Getting to Yes is a straightorward, universally applicable method for negotiating personal and professional disputes without getting taken -- and without getting angry.
It offers a concise, step-by-step, proven strategy for coming to mutually acceptable agreements in every sort of conflict -- whether it involves parents and children, neighbors, bosses and employees, customers or corporations, tenants or diplomats. Based on the work of Harvard Negotiation Project, a group that deal continually with all levels of negotiations and conflict resolutions from domestic to business to international, Getting to Yes tells you how to:
Separate the people from the problem
Focus on interests, not positions
Work together to create opinions that will satisfy both parties
negotiate successfully with people who are more powerful, refuse to play by the rules, or resort to "dirty tricks"
Dans la vie professionnelle ou personnelle, savoir s'affirmer est une clé du succès. C'est le moyen indispensable pour se faire écouter et respecter dans toutes les circonstances et pour trouver son équilibre dans une relation réussie avec les autres. Ce guide pratique présente une véritable méthode d'entraînement à l'affirmation de soi pour tous ceux qui éprouvent des difficultés ou qui doutent de leurs capacités relationnelles. Cette méthode rigoureuse se fonde sur les acquis des recherches en psychologie et en communication. Elle permet à chacun d'effectuer un diagnostic de ses lacunes éventuelles et d'améliorer ses performances grâce à des techniques éprouvées : les moyens de comprendre et de surmonter la timidité et l'anxiété sociale ; les techniques de l'affirmation de soi qui répondent aux situations problématiques de la vie courante ; les démarches thérapeutiques en cas de nécessité : informations de base sur les indications de traitement, sur les différents thérapies et leur déroulement. De nombreux exemples, exercices et conseils pratiques jalonnent efficacement la démarche d'affirmation de soi pour modifier durablement ses comportements.
Everyone knows that high IQ is no guarantee of success, happiness, or virtue, but until Emotional Intelligence, we could only guess why. Daniel Goleman's brilliant report from the frontiers of psychology and neuroscience offers startling new insight into our "two minds"—the rational and the emotional—and how they together shape our destiny.

Through vivid examples, Goleman delineates the five crucial skills of emotional intelligence, and shows how they determine our success in relationships, work, and even our physical well-being. What emerges is an entirely new way to talk about being smart.

The best news is that "emotional literacy" is not fixed early in life. Every parent, every teacher, every business leader, and everyone interested in a more civil society, has a stake in this compelling vision of human possibility.
Madame O. revient et nous dévoile d'autres fragments de sa vie... Avec cette nouvelle version, les auteurs ont souhaité actualiser et surtout enrichir leur best-seller d'un chapitre supplémentaire. Cette version comprend dix chapitres. Les neuf premiers nous éclairent sur les techniques de manipulation qui peuvent être – et qui sont – quotidiennement utilisées en face à face (entre deux personnes, le manipulateur et le manipulé), pour le meilleur comme pour le pire. Le dixième chapitre, totalement inédit, nous éclaire sur les techniques de manipulation de masse, utilisées par les professionnels du marketing pour modeler, à notre insu, nos idées, nos goûts et nos façons de consommer.
Déjà vendu en France en 350 000 exemplaires et traduit dans une douzaine de langue.
Biographie des auteurs
Robert-Vincent Joule et Jean-Le´on Beauvois figurent parmi les chercheurs francophones en psychologie sociale les plus connus. Le premier est professeur a` l'universite´ d'Aix-Marseille, le second a` l'universite´ de Nice Sophia Antipolis. Outre ce Petit traite´, ils ont re´dige´ ensemble trois ouvrages : Soumission et ide´ologies et La soumission librement consentie (Presses universitaires de France), ainsi que A radical dissonance theory (Taylor & Francis).